The versatility of bridging finance continues to surpass expectations in the property market. Short term funding has its uses in most aspects of residential and commercial investment acquisitions and refurbishments.
Not only that, but rates are falling too across the sector. Bridging Trends shows that in Q3 average rates fell to their lowest levels since 2016.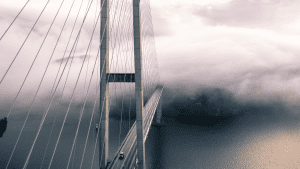 One takeaway from this is that there are numerous lenders, new funders and fresh entrants to the market which is creating a hugely competitive environment helping to fuel choice and drive down cost. This is good news for landlords and property developers.
Refurbishment of existing stock remains the most popular use of bridging and the aim of this is to add value to rental properties and commercial investments in order to increase income or to sell at a higher price for profit.
There are many types of property that can be improved with an injection of finance, such as property that can't be purchased via traditional lenders due to it being in poor condition, so a bridging loan can be the route to an improved investment. Residential property could also be turned into an HMO, and commercial property, such as offices, can be converted into flats under the permitted development rights, demonstrating the flexibility of this form of finance to kick start a project.
When undertaking these kind of renovations, speed can often be of the essence and this why bridging is the primary choice for so many. From first contact, to assessing the transaction, sourcing the best lending products to paying out on the project can be as quick as a few days to a couple of weeks. Every deal is different so each individual case is looked at carefully so the most positive outcome can be achieved.
But it's still vital that in such a dynamic sector those looking for finance engage with an experienced broker who can look at the whole and current market for the right lender with the best products to match the project and its goals.
Source for reference: http://www.bridgingtrends.com/